Billie EilishBritish Vogue's 2021 lingerie shoot became a major pop star moment. As she takes a strong stance on body positivity and self-acceptance, Eilish is photographed wearing more revealing clothing than in the past. There are many types of corsets, underwear and sheer clothing. This photoshoot was a break from her oversized and baggy clothes. which she said she wore to avoid discrimination by the media and the public.
RELATED: 10 Billie Eilish Songs That Topped the Billboard Charts and Made History
Photography sparks a lot of conversation. Many admire Billy for taking control and embracing her body. while others criticized the shooting for contradicting her earlier statements.
After facing resistance in the online world Billy defended the photo in her Instagram post. stating that she had not "let go" of her values. but chooses to own her image and do what she wants.
Billie Eilish Struggles With Her Body Image
Billie Eilish opens up about her struggles with body image as a teenager. She revealed that most of her hatred and anger was due to the pain caused by a hip injury that prevented her from pursuing a career in dancing.
Eilish acted as though her body was working against her and causing her pain. It took her a long time to find herself to realize that her body was part of her and not her enemy.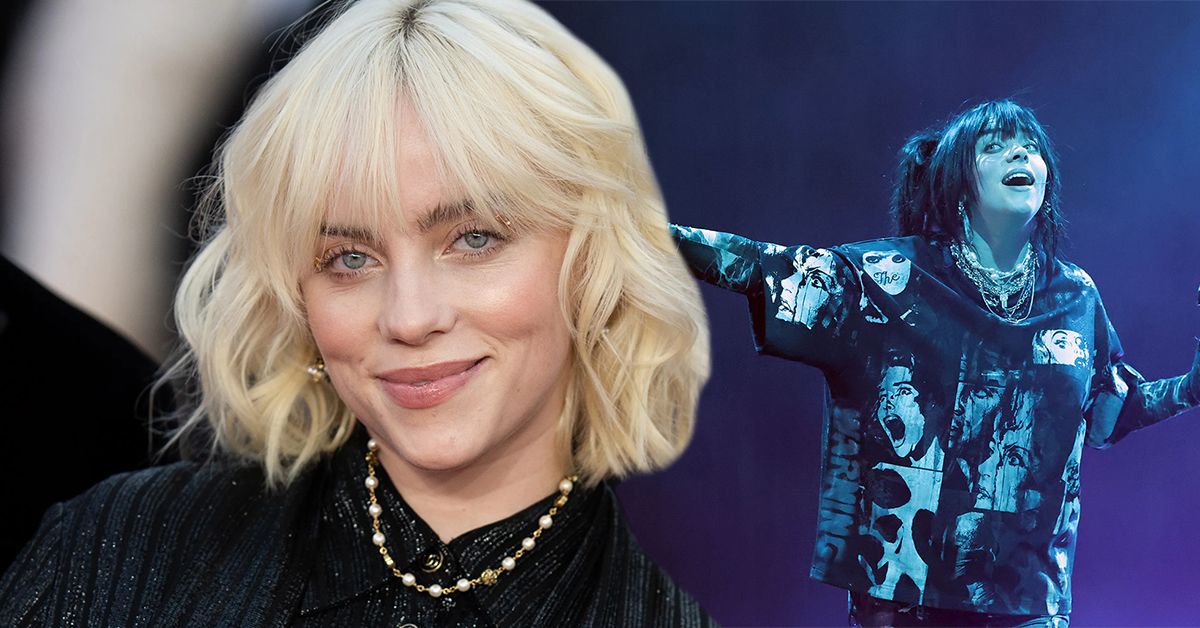 As Vogue reports, Billie Eilish's latest style evolution shows her forgoing oversized clothing. but in reality It was a return to her original fashion style. The superstar explained that before becoming famous, she wore tight clothes when she was at home.
As her career took off, Eilish began wearing oversized clothes to protect herself from body scrutiny. However, she never lost her love for form-fitting clothing. And her look is a way to get that part back. "Big dresses were my favorite thing as a kid," she said wearing a gown for the 2021 Met Gala.
"I have a lot of outfits. I will wear a dress every day. It's a tear-jerking look."
Billie Eilish confessed her lack of self-awareness during a British Vogue lingerie cover shoot.
In an interview with NME, Billie Eilish revealed that the idea for her controversial British Vogue photo shoot came from her desire to glorify old Hollywood and pin-up girl style. will show a more feminine image But she admits to feeling disconnected from her image.
The singer grew tired of being seen as one-dimensional. and decided to separate from baggy clothes with her signature look for the British Vogue magazine.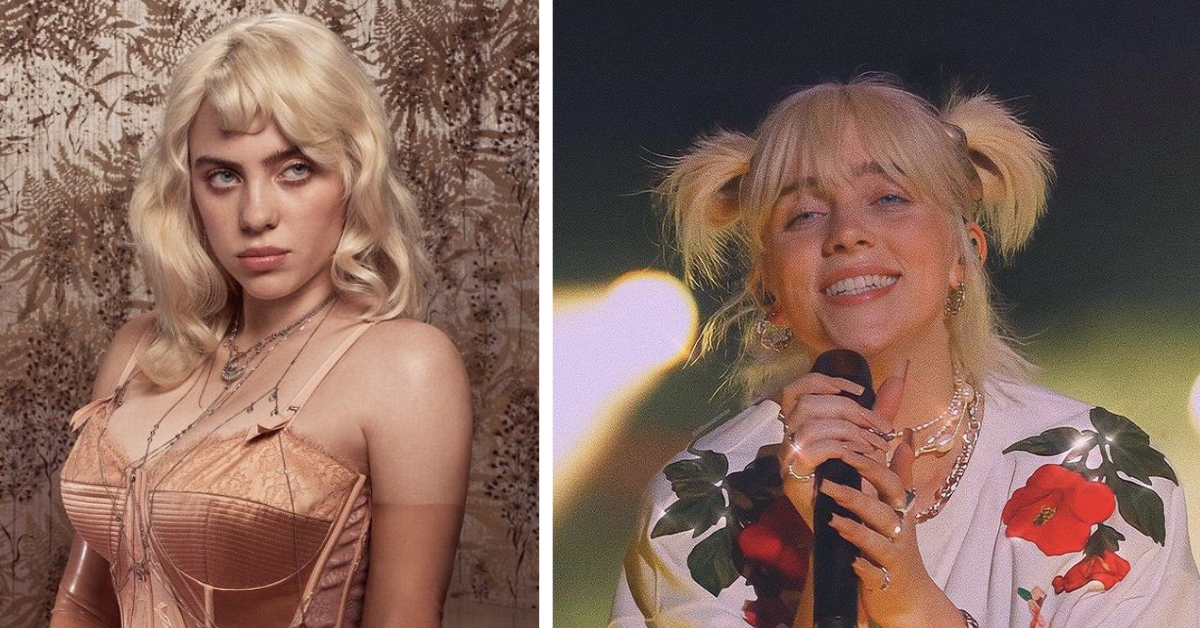 The pop star said the decision was deliberately challenging people's perceptions of her and embracing a wider range of personalities. "Before that, I was a type of person and wore a type of clothes and made a type of music, and that haunted me. Because people look at me in one dimension and I don't like that."
RELATED: 10 Times Billie Eilish Proved She's the Perfect Sneakerhead
"I feel trapped in who I am. Then I changed it all to fuck everyone. I want to have boundaries and feel desirable. and feel both feminine and masculine – and I want to prove that So do I. Now, I feel comfortable with who I really am. And it's all at the same time."
Billie Eilish thinks she's trying too hard to be wanted during a British Vogue photo shoot.
In an interview with the Times, Billie Eilish reflected on her past and admitted that at the time she was photographed for the controversial British Vogue magazine. She lost her identity and tried too hard to be desirable.
Eilish went on to explain that she rocked the pinup-inspired look to defy people's expectations and express her frustration. "It's one thing she's known from the start of your career. She was wearing loose clothes. And she sings like this — it drives me crazy," the singer said.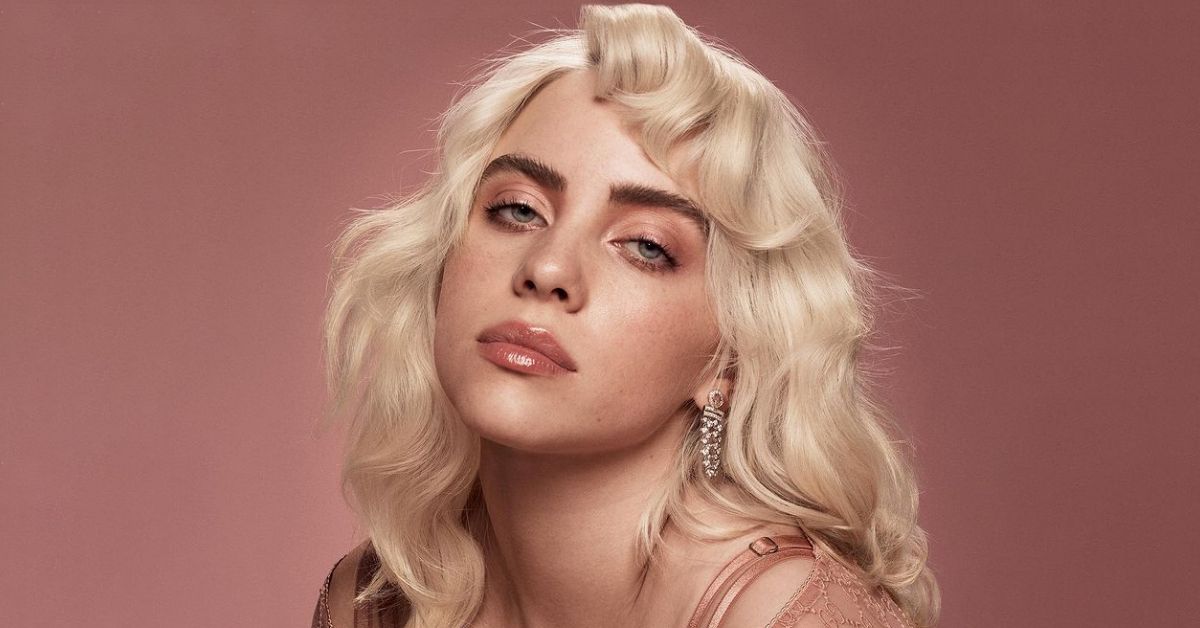 The Grammy winner further revealed that she felt bullied and was unable to explore other aspects of her personality. Looking back at the previous press releases Eilish confesses that she doesn't recognize the person she plays. and just catching the identity she found
Billie Eilish has Imposter Syndrome.
Billie Eilish headlined the Glastonbury Festival in June 2022, a milestone for the pop star who never thought she would reach such heights. There are only three women in the 21st century. The only headliners of the festival were Beyoncé in 2010, Florence and The Machine in 2015, and Adele in 2016.
The Glastonbury performance was also a big challenge for Eilish. Because she has to win the hearts of new audiences. This includes general listeners and critics. Despite having a loyal fan base and avid supporters since her arrival in the UK in 2017, Eilish faces the daunting task of proving her talent to a wider audience.
Billie Eilish admitted through NME that the top festivals around the world came with the prospect of proving themselves. Not just for the audience but including herself The feeling of inadequacy, despite success or success known as Imposter Syndrome, is something Billie has struggled with throughout her career. It's a common experience for people who are fast-paced like her.
RELATED: How Billie Eilish Used Her Incredible Net Worth
She was only 13 when her song "Ocean Eyes" went viral on SoundCloud, and 18 when she won five Grammy Awards in 2020. She describes her mixed feelings while performing. in front of a crowd in Glastonbury saying "Half of me was like, 'This is stupid and humiliating. where i am I shouldn't be allowed up here or ready for this.' And the other person said, 'No, you're here. They choose you and they're here for you. '