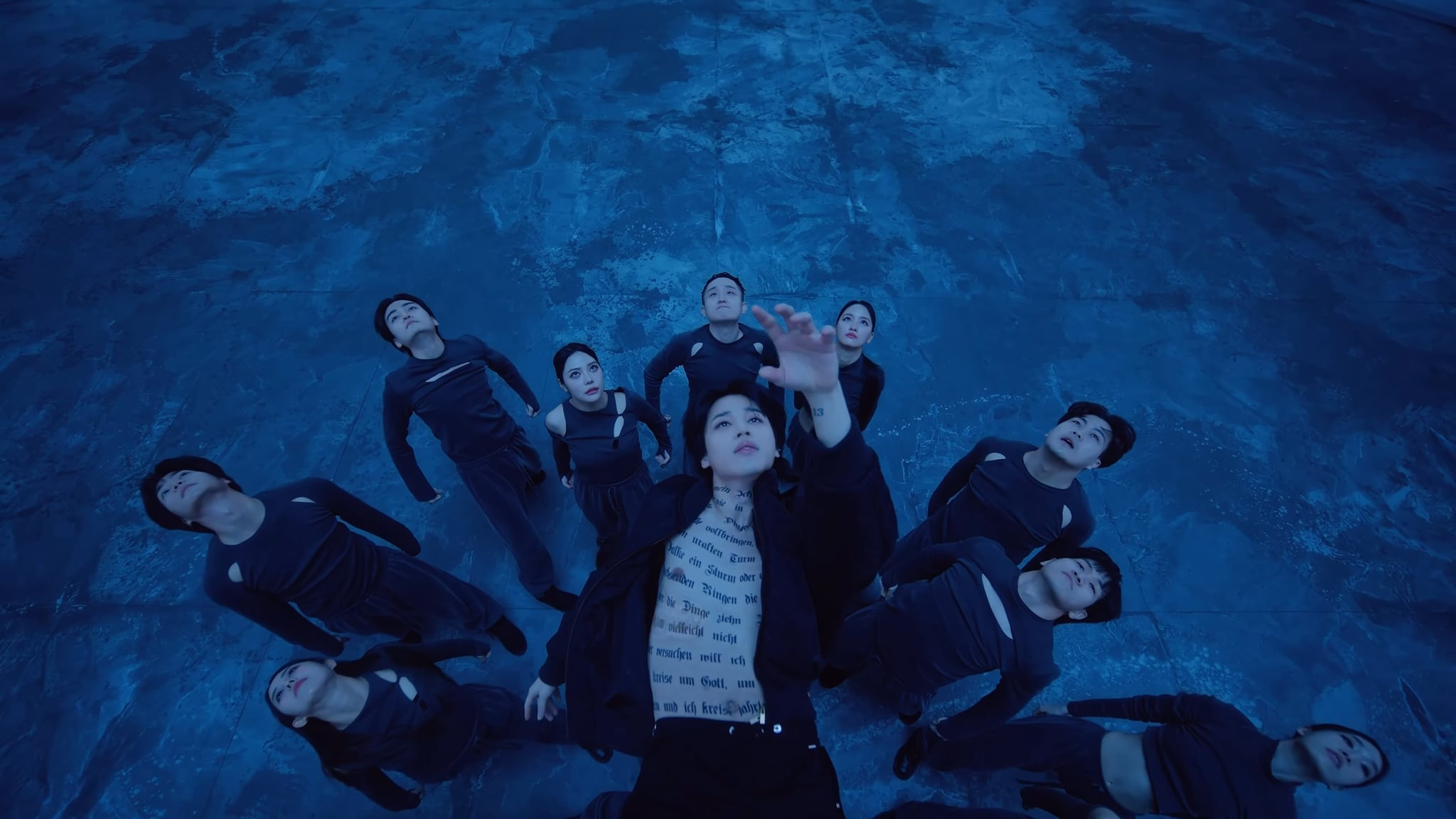 After a year of waiting, BTS' Jimin finally made his solo debut with the pre-release single "Set Me Free Pt. 2" from their new album "Face" which will be released on March 24.
Jimin revealed the single and its music video ahead of its release on March 14 and 15 in two 30-second clips. The all-black alternate dancers dance in a row behind and around him, while Jimin doesn't do a single dance in both clips. The fact that his backup dancers put in their best effort on the haunting song definitely made fans look forward to the epic choreography to follow, and boy did the final product deliver!
Meaning of Jimin's song "Set Me Free Pt. 2"
"Set Me Free Pt. 2" is a hip-hop track with powerful horns and haunting backing vocals. This song is about Jimin confronting fans and haters as his true self. no matter how scary it is at one point Jimin sings "I won't hide anymore, even if it hurts," he later sings. "I won't stop even if they ridicule me," he immediately called out to his haters. Ready to exclaim, "Go away! Shut up, it's crazy! I'm on my way." But at the end The song loops back to Jimin in search of freedom to follow his longing path. "Fly away, butterfly, finally free," he sings at several points in the song.
Jimin's "Set Me Free Pt. 2" music video
Although simple, the "Set Me Free Pt. 2" music video packs a punch. The video sees Jimin dancing amongst his backup dancers in what appears to be a panopticon (a theoretical circular prison maintained by a tower where a lone security guard can observe inmates without prisoners knowing when they are being watched). Min is dressed in black from head to toe at the beginning of the video. But in the middle of the song the screen turns off and only Jimin emerges from the darkness shirtless under his leather jacket. Revealing the words in Gothic typeface tattooed all over. his torso
Dancers surrounded Jimin throughout the video and pointed at him and taunted him when he sang something like, "I won't stop even if they ridicule me." But at the end of the video They lifted him into the air as he sang "Set Me Free" over and over again. When they drop him to the ground in the final seconds of the video, he's suddenly wearing overalls. White that reveals a partial moon tattoo that runs down the spine — much softer than the previous look. The music video ends when Jimin turns his head to look back at the camera. appears to be joking about what will happen in his next "Like Crazy" music video.
Jimin's "Set Me Free Pt. 2" music video tattoo has a meaning.
Detective fans discovered that the words tattooed on Jimin's torso were Rainer Maria Rilke's German poems. The poem goes:
I live in wider circles.
Each item replaces all previous items.
Maybe I'm unsuccessful in reaching it.
The last circle, but I'll try.

I circle around God, the ancient tower
and circling death and birth for a thousand years
And I still don't know: I'm a falcon.
Continuous storm or great song?
Jimin's "Set Me Free Pt. 2" lyrics in English.
The lyrics of Jimin's "Set Me Free Pt. 2" in English are as follows. according to the description of the video
Clause 1
i have a good time
Yes, it's time to get mine.
I got lost in the maze
Hennessy and Night
"I never stop I never stop."
repeat again
"I never stop f*ck all your opps"
finally free
ah yes ah yes
I stand at the edge
not yet
I won't look back
now yes now yes
fly to the butterfly
finally free
Pre-chorus
look at me now
I won't hide anymore even if it hurts
Crazy to be sober
Raise your hand for me past
chorus
now set me free
set me free
set me free
set me free
set me free
set me free
set me free
set me free
set me free
Item 2
i feel bad
still in the maze
But I don't have time to break the soul.
just let me flow
Hey idiot, get out of my way.
shut up you bastard
I am going
ah yes ah yes
It has begun, my moment
Forgot to forget
I'm willing to jump up
now yes now yes
fly to the butterfly
finally free
Pre-chorus
look at me now
I won't stop even if they ridicule me.
Crazy to be sober
Raise your hand for me past
chorus
now set me free
set me free
set me free
set me free
set me free
set me free
set me free
set me free
set me free
set me free
Image source: YouTube user HYBE label