Kim Kardashian Indulging in a sweet moment with her son saint When it turned bad!
On Tuesday night, the model took Instagram stories Uncomfortably in bed next to her 7-year-old son, a picture of a little boy sleeping with his arm on her shoulder. She reflects that:
"Is there anything better in this life?"
In one image, she appears to be giving Saint an air kiss while captioning the snapshot, "This face." Oops! She really enjoyed that moment!
RELATED: Kim Barely Takes the Stairs in a Tight Dress at Milan Fashion Week!
Unfortunately for the mama bear who shares her four cubs with her ex-husband. Kanye WestSnuggling quickly becomes dangerous when a little boy rolls over and punches her in the face! OMG! Even in his sleep, the Saint was as rampant as ever! Sharing the final picture of Kim Dished:
"Forget it, he just punched me in the eye and rolled over in his sleep. Not as cute as you think!"
Sleepwalking! sharing a bed with children It's scary! Fortunately, she wasn't hurt! Watch the funny incident (below)!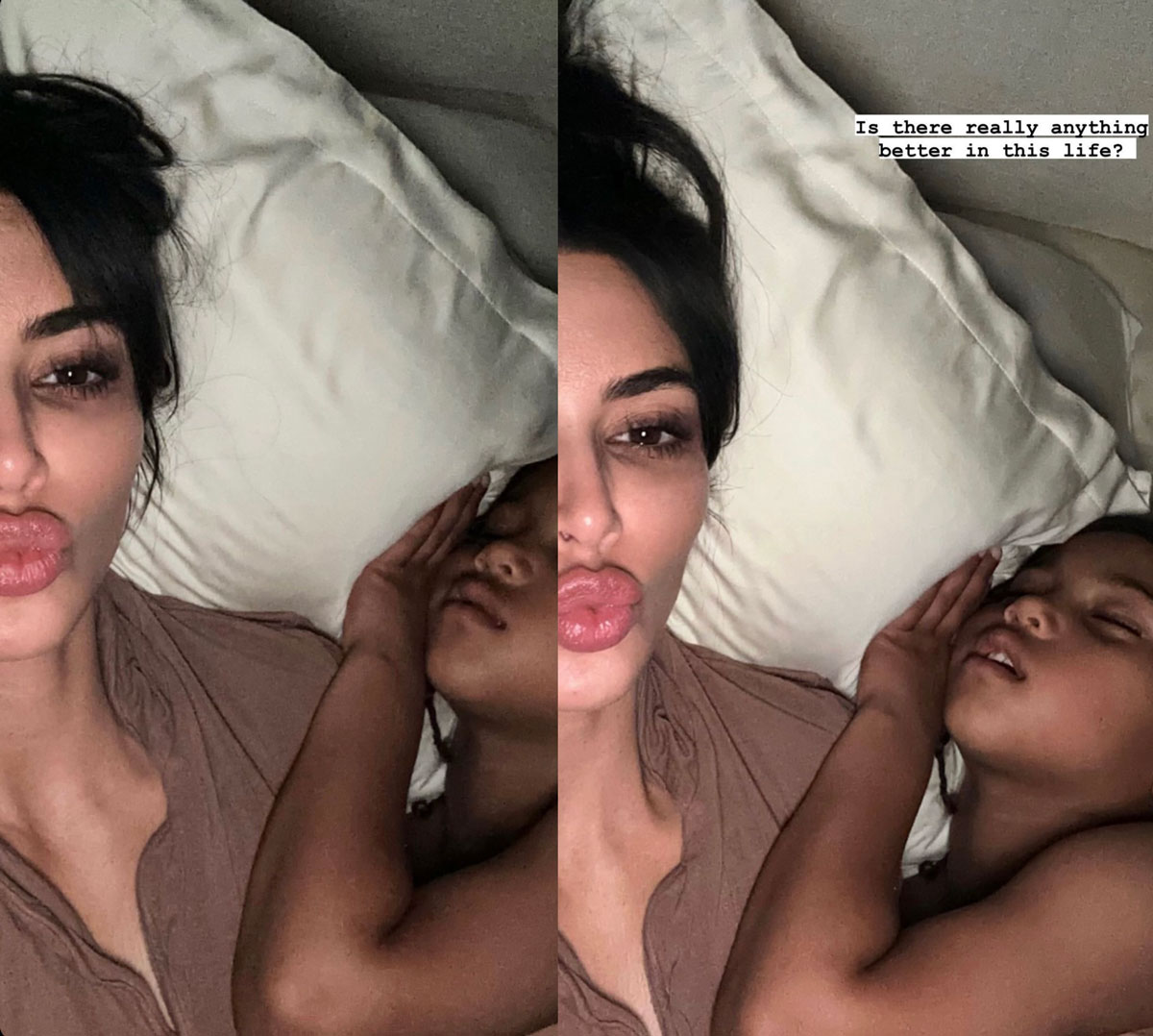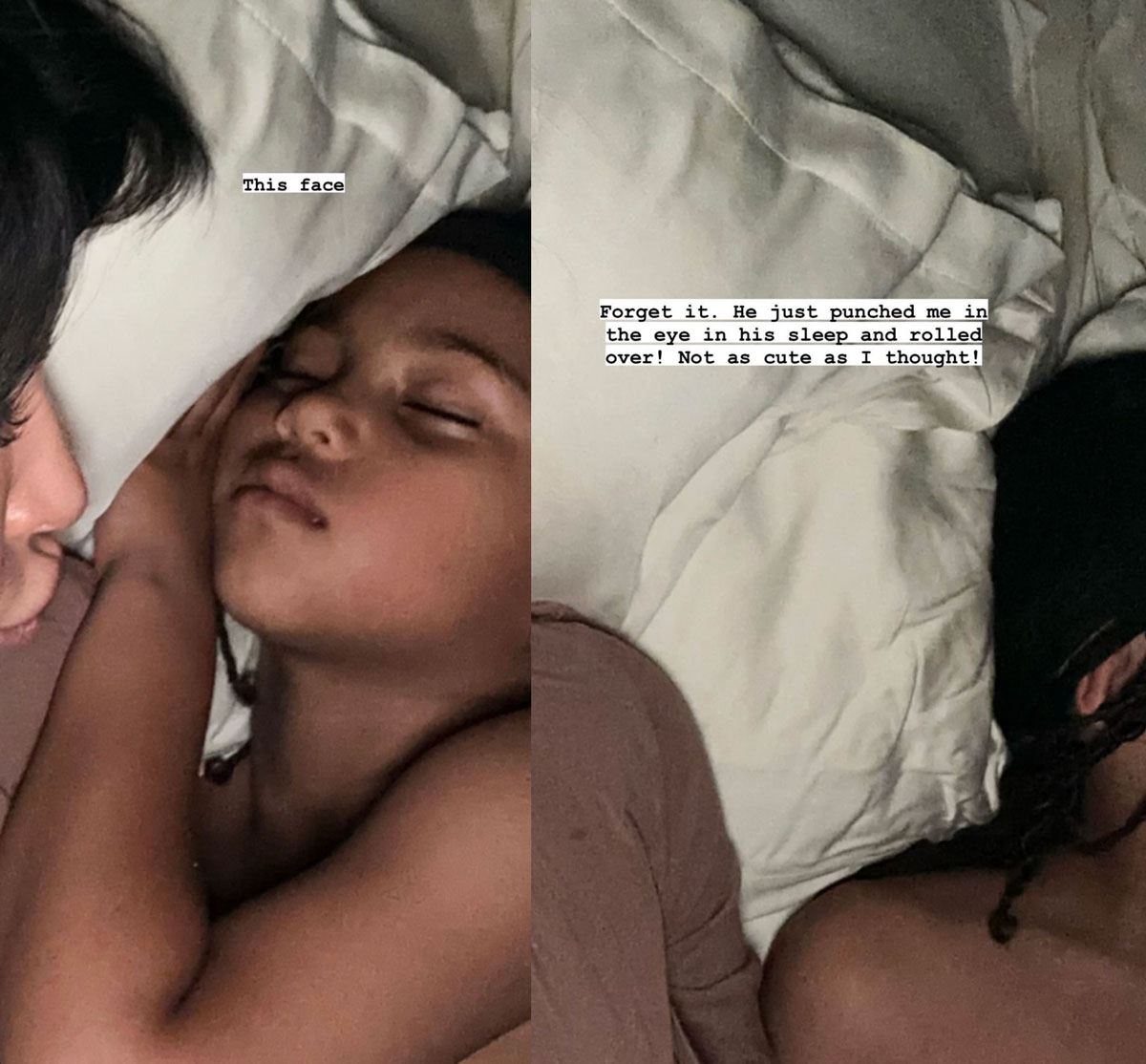 We bet every parent has a moment like this! At least now you know that even the most famous celebrities are just like us! Perezcious reader reaction? Share 'em (below)!
(photo by Kim Kardashian/Instagram)