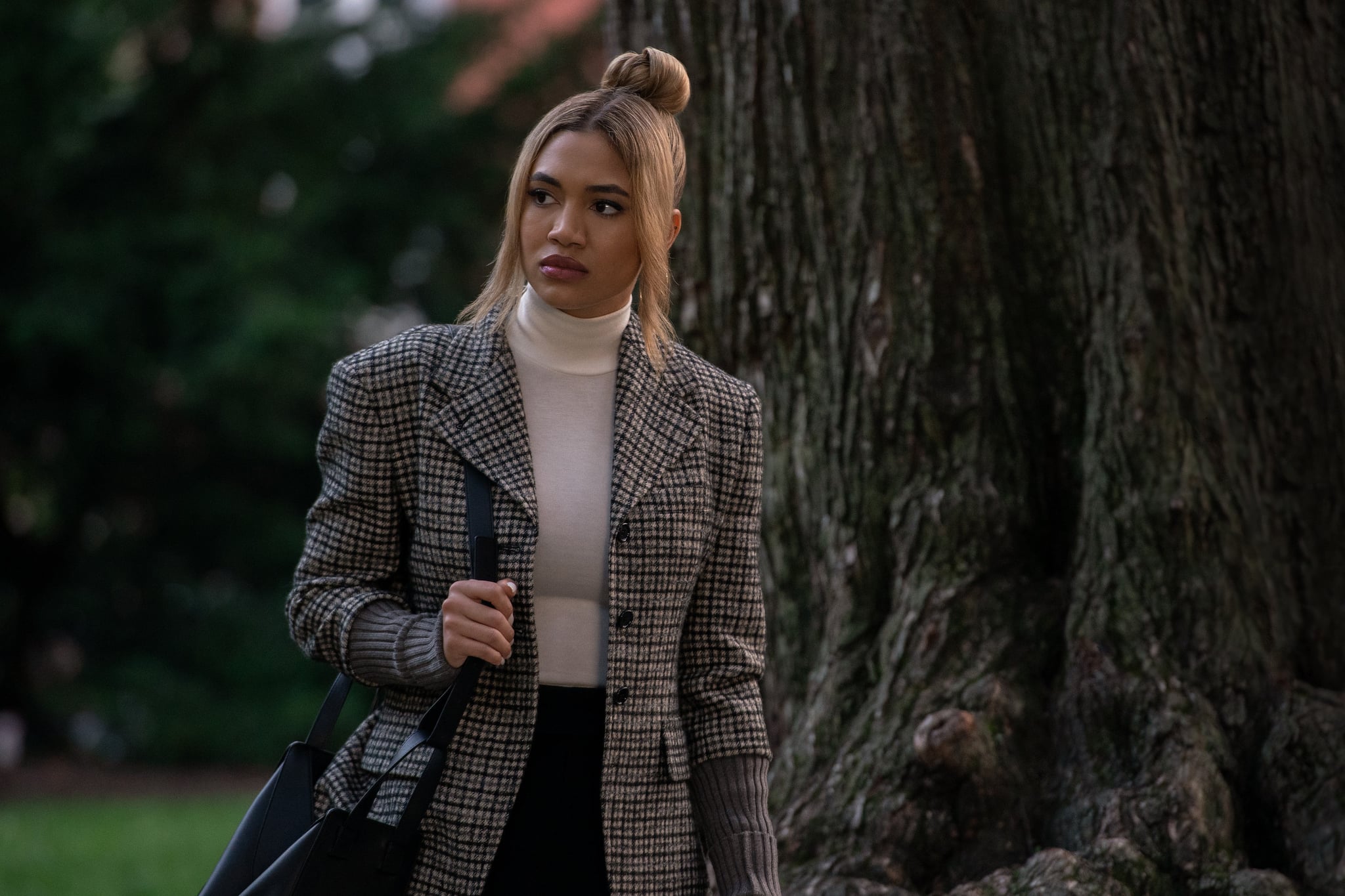 Surprise "Power Book II: Ghost" Fans — Lauren is back! Technically, according to season three's premiere on March 17, she never left. As viewers remember, Lauren (played by Paige Hurd) was thought to have been murdered by Effie (Alix Lapri) and Brayden (Gianni Paolo) in the second season finale. After discovering she was working with the ADA, Jenny Sullivan (Paton Ashbrook) and caught Brayden. Her boyfriend Tarik (Michael Rainey Jr.) and Can (Woody McClain) discuss drug trafficking through the wire. No one knows Effie and Brayden. Tariq takes Lauren to the forest to kill her. All of this is an attempt to avoid criminal charges.
Though viewers didn't actually get to see Hurd's character die. But many believed that the scene was the end of the road for her. Jenny later revealed that locals found Lauren's body after However, that turned out to be a complete lie. Because, as you can see at the end of the third season's opening episode, Jenny has been hiding a very alive Lauren in an undisclosed location all this time.
"It's a big deal because Tarik is very close to Lauren. And it was so sad to see her go away (plus) Effie and Brayden kept that secret from (him)."
Effie and Brayden, of course, remain enthralled that they killed Lauren, and Tariq is in the dark about the situation. "Power Book II" host Brett Mahoney told POPSUGAR that the death of fake And Lauren's shocking return will cause big problems for the trio in season three. "It's a big problem because Tarek is very close to Lauren. "And it's so sad to see her go.[Plus]Effie and Brayden kept that secret from[him]," he says. "As we'll see in season three, Tariq depends on Effie and Brayden. They are his family. And they're getting closer and closer." But at the same time, Mahoney says their secret is "A bullet waiting to explode that will change all their powers when Tariq finds out what they did."
Rainey Jr., Paolo, and Lapri all agree that the truth about what happened to Lauren will completely shatter the trust their three friends have. "I don't think it could have ended any other way than bad," Alix said frankly. "Hopefully after this We can all still be friends[but]I think it's just a big deal to kill someone's lover."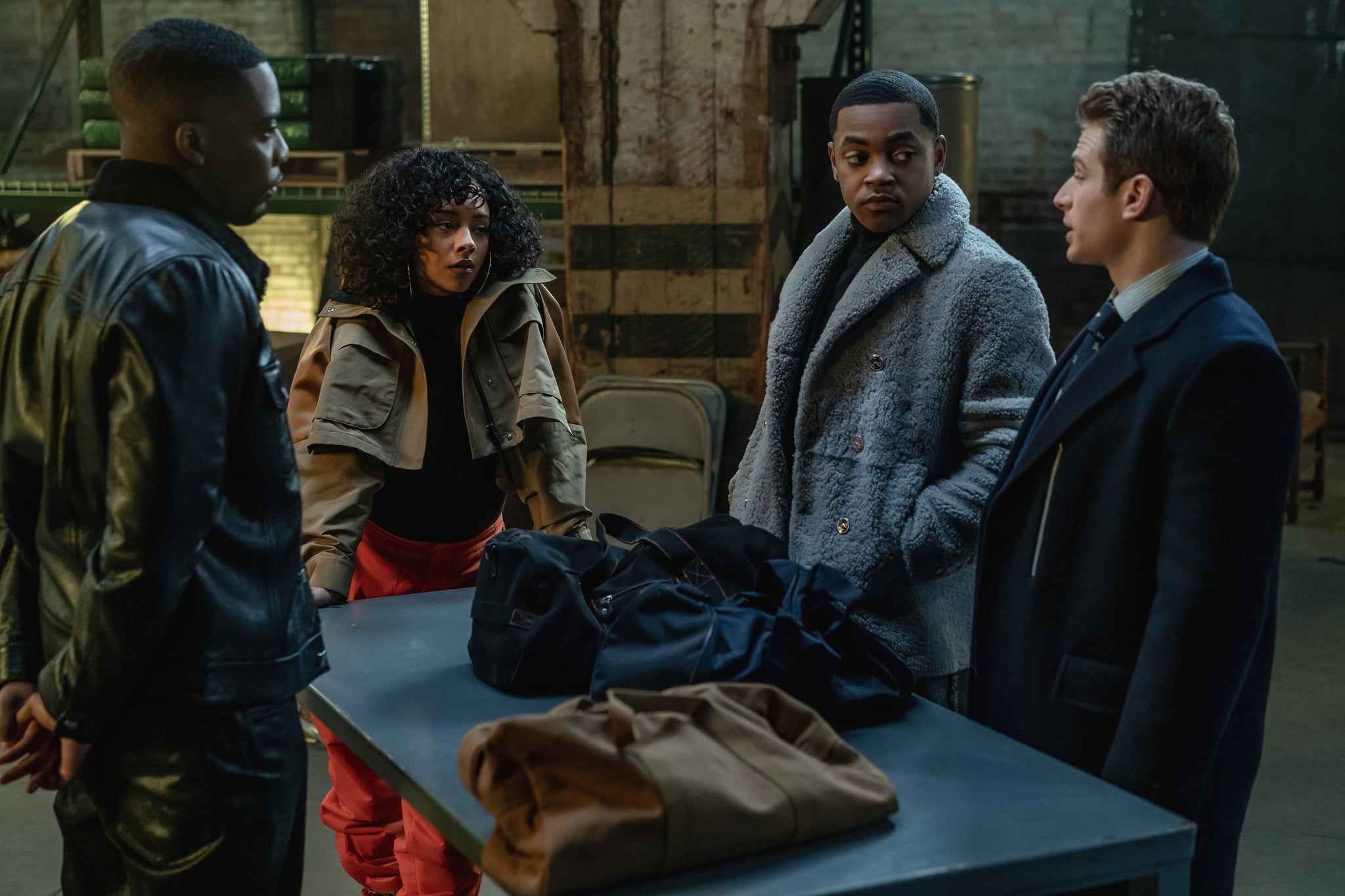 As we've seen in previous trailers in "Power Book II" and the main series, Tariq "doesn't do well with being lied to," Rainey Jr. asserts. in the past From rebelling against their criminal parents and befriending their enemy Kanan. However, it's clear that over the last two seasons of "Power Book II" Tarik is slowly changing. But, of course, he becomes everything he resents his father for being – a liar and drug dealer who constantly deceives his closest people. Still, Paul predicts that Brayden and Effie's secrets will never end. Well, when Tarik finally knows the truth. "Because he's mostly lying," he remarked.
"That would mess him up in a lot of ways. definitely way."
"So when he lies He's like, 'Whoa, whoa, whoa, whoa, whoa, I'm a liar here. Don't lie to me,'" Rainey Jr. adds, "but that's going to mess him up in a lot of ways for sure. That wouldn't be right."
As far as viewers can expect from "Power Book II" season three, What's Else? Mahoney noted that the show's storyline continues to follow. Tariq's "Coming Story" What is Tariq's next choice? What is his next path as he journeys to decide whether he must become his father? Is there another chance that he can follow up? Is there someone else he can be?" the host asked. "It's like when you were in your sophomore year in college. And you are making decisions about your future. That's what we look at for Tariq."
He continued: "We'll see that as we go into the third season and beyond, people are pulling him in different directions. And he has to choose the path that is best for him as a man."
New episodes of "Power Book II: Ghost" air every Friday on Starz.